Wednesday, August 29, 2007
WFMW: Lowering Cholesterol tips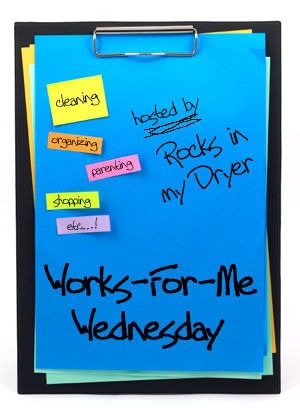 Happy Wednesday to you! It's time once again to post another WFMW tip.
Yesterday I had an appointment with a nutritionist to discuss my high cholesterol levels and what to do about them. You can read about some of the details
right here
.
The nutritionsit shared a website link with me that offers a PDF file for
A Guide To Lowering Your Cholesterol with TLC
at the National Heart Lung and Blood Institute. It's pretty good, check it out!
The nutritionist also gave me some helpful handouts that I've scanned in to my computer. They include:
1)
General Tips for Healthy Dining Out
2)
Physical Activity Pyramid
3)
1600 Calorie Sample Menus
4)
Menu Planning Guidelines
If you're interested in receiving any of these handouts, leave me your email in the comments section, specifying which handouts interest you, and I'll send them out to you.
Depending on the level of interest, it may take me a few days to get to you, but fear not, I will get them emailed to you!
Sharing healthy eating tips from the nutritionist works for me. To see what works for others, be sure to check out the other links at
Shannon's
, the creator of Works-For-Me Wednesday!
My past WFMW entries are found here.
Technorati Tags:

Overwhelmed With Joy, Works-for-Me-Wednesday

Labels: healthy eating, lower that cholesterol, Works-For-Me Wednesday
6:00 AM
9 comments