Monday, September 18, 2006
Pictorial view of our trip to Mexico
Remember how I promised you that I'd share details about our
Labor Day weekend vacation
? Well, two weeks later, I've finally had a chance to upload the pictures that I took with my camera. I've got plenty of pictures to share, sorry no videos yet, I'm still working on those.
So, if you're interested in seeing a bit of Mexico, which is where we vacationed, then grab a cup of coffee, kick your feet up, and enjoy this long overdue but lengthy post.
Picture #1-
Here are Oronzo and Snuggle Bug exchanging U.S. dollars for Mexican pesos. Snuggle Bug was trying to help his daddy, but the nice man at the booth understood his baby babble even less than he understood Oronzo's textbook efforts at speaking Spanish.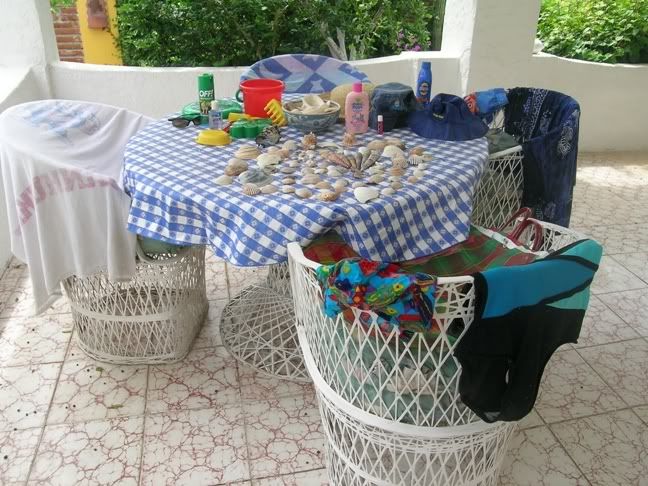 Picture #2-
We arrived in Mexico on 1 Sept. and, after checking into our rental house, we took Snuggle Bug to the ocean. He was a bit afraid of the crashing waves, but when we set him down next to 3 local children playing in the water, he relaxed a bit and enjoyed their antics. Sorry, I have no pictures from that day. Oronozo had the camcorder going, but no camera. This picture is actually from 2 Sept., our second day out. We spent about 2 hours at the beach playing in the ocean that morning and this shows all of our beach "stuff" drying outside on our patio. Notice all the shells I collected, just that day?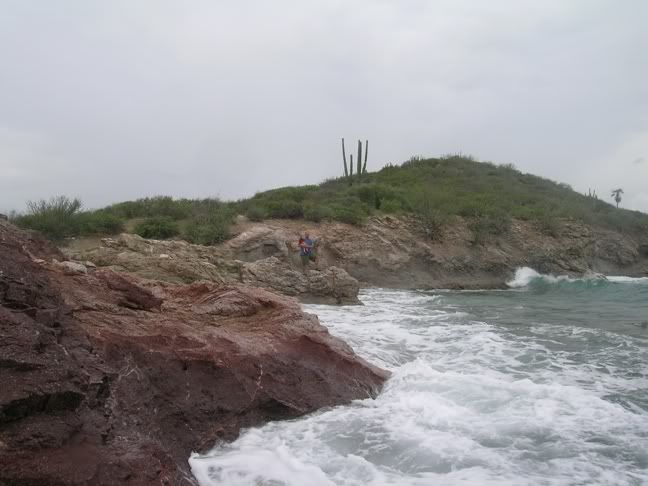 Picture #3-
I know you can can't see Oronzo and Snuggle Bug very well in this picture but they're standing on a rock, admiring the ocean waves.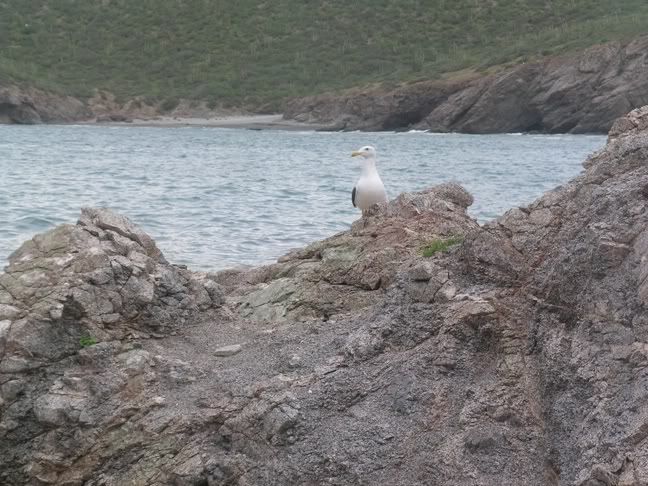 Picture #4-
This bird captured my attention and obligingly sat and posed for me for several minutes.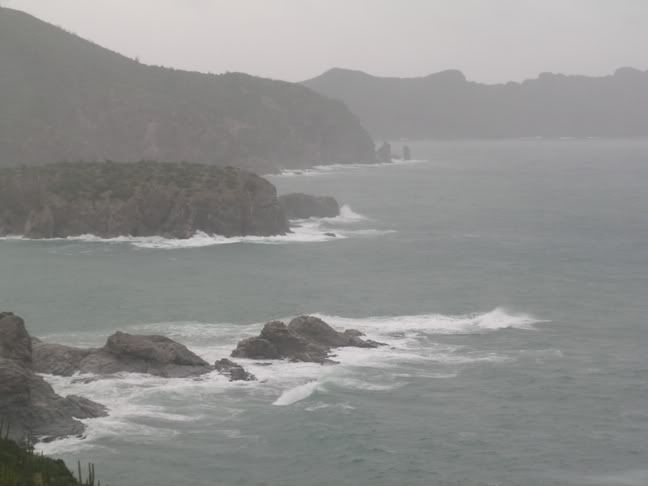 Picture #5-
This was taken on 3 Sept. during the one rainy day that we had to deal with. This day was the result of Hurricane John. Only one day of rain and rough waves was not too bad, all things considered.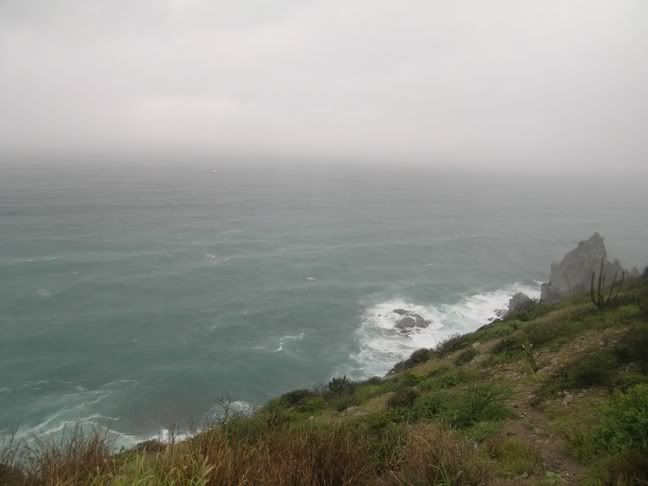 Picture #6-
More rainy day pictures of the ocean waves.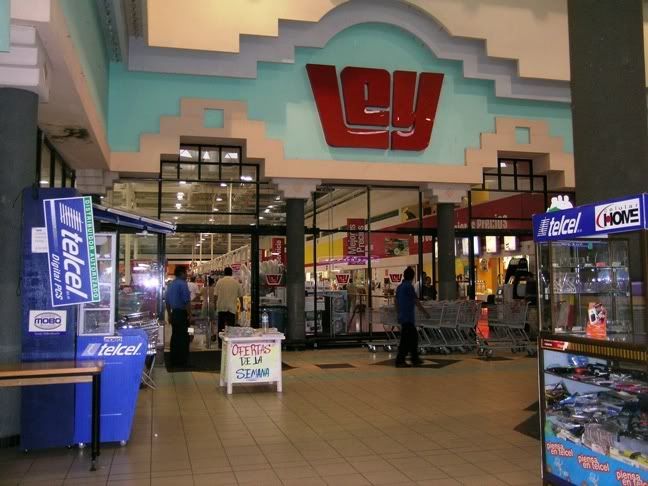 Picture #7-
Since we couldn't spend the day at the beach, we decided to do what many people do on rainy days, go to the mall. The little coastal town that we stayed in didn't have a mall but there was a bigger city about 20 minutes away that did so we drove there and let Snuggle Bug run to his heart's content. While there, we decided to get some groceries inside of Ley, a large supermarket. While in this supermarket, I saw some interesting things that I wanted to note, so I took pictures. Oronzo thought I was nuts to be taking pictures in a supermarket so he wouldn't walk by me. I didn't mind. :)
Picture #8-
One thing I noticed was that all advertisement depicted very fair skinned models.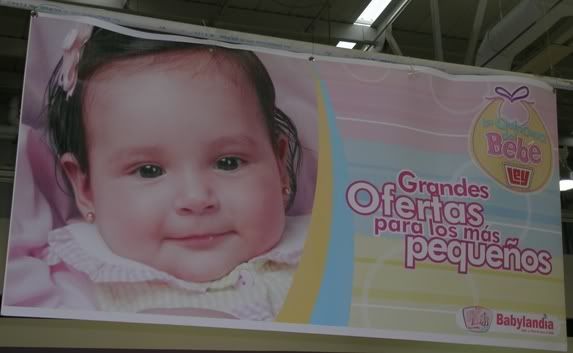 Picture #9-
Even the baby models were fair skinned.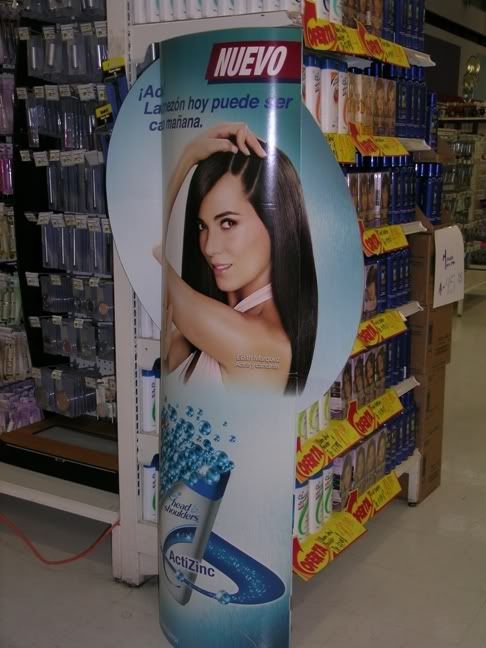 Picture #10-
Yet another light complexion model. I just didn't get it. We were in Mexico, surrounded by beautifully dark-skinned people, and yet all their ads had only fair skinned models.
Why is that?
We speculated about a few reasons but I'd love to hear from someone that possibly really knows the reasoning behind this. Anyone?
Picture #11-
At this supermarket they had candied fruit and these limes stuffed with coconut. I've never seen anything like it!
Picture #12-
They also had a pile-o-calamari sitting in large chunks in an open bin. Again, I've never seen anything like this.
Picture #13-
And all their pastries were sitting out in the open, unpackaged. I'm used to seeing pastries behind a glass door. It was neat to see the unique pastries that you can't get in my neck of the woods!
Picture #14-
Here's Oronzo being a daredevil, trying to get shots of the rough, crashing waves. Even the locals were impressed with the power of these waves. As I mentioned before, we think the rough weather was a result of Hurricane John.
Picture #15-
We went to dinner, more than once, at this local place called Charley's Rock. The restaurant is built into a cliff side and we sat at a bar that overlooked the ocean. Snuggle Bug had fun with two little girls. They were all looking at a turtle that the restaurant had in a large glass-enclosed area.
Picture #16-
You didn't think I'd leave out pictures of Snuggle Bug playing on the beach, did you? These were taken on 4 Sept.
Picture #17-
Snuggle Bug had a wonderful time digging in the sand. Every now and then the waves would wash away his pile of sand and we'd have to chase after his beach tools, but he found that funny.
Picture #18-
See this beautiful little girl that Snuggle Bug picked up at the beach? Her name is Jordan and she was enthralled with Snuggle Bug. He liked her too. He goes for older women. :) He's such a little chick magnet, I tell you what!
Okay, that concludes my picture show of our Mexico vacation. Suffice it to say that we had a wonderful time there! We met and interacted with a lot of nice people, ate lots of seafood, took long naps, played in the ocean, did lots of exploring, practiced our rusty and limited Spanish, bought lots of trinkets, enjoyed the nice rental home, and savored our alone time with each other on our family vacation.
If this hasn't bored you too much, I'll do a similar post later this week on our time together in Las Vegas. I took lots of pictures there too!
6:00 AM
23 comments