Friday, September 08, 2006
Five Ingredients Friday (Ktipiti- feta spread)
It's Friday again and, even though I'm in
Las Vegas
, I still wanted to make sure to publish my regularly scheduled
Five Ingredients Friday
post.
Normally, I like to share tried and true recipes with all of you, but this is not one of them. In fact, I found this recipe in the Southwest Airlines magazine as I was flying to Vegas just this morning. It looks quick and easy and I'm going to try it for our next dinner party. I'll let you know how it turns out when I do. If you make it before me, please let me know how you liked it!
So, my Five Ingredients Friday recipe for this week is...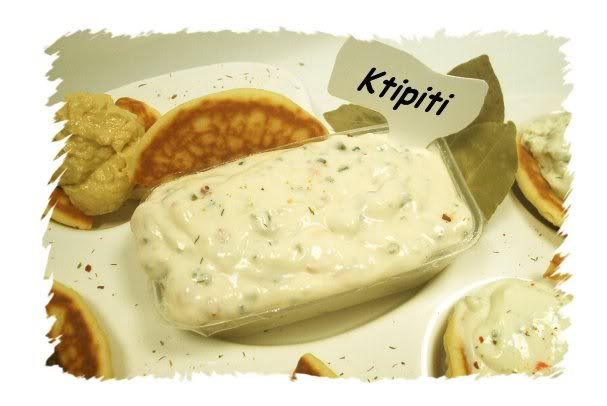 Ktipiti
Ingredients
1 cup feta

1/3 cup cream

1 tsp. red wine vinegar

1 tsp. crushed red pepper flakes, divided

extra-virgin olive oil, 1 Tbsp. or to taste
Preparation
Blend feta, cream, vinegar, and 1/2 tsp. red pepper flakes in a food processor until smooth.

Spoon in a bowl or onto a platter and drizzle olive oil on top.

Top with an additional 1/2 tsp. red pepper flakes.

Serve with sliced tomato and pita, French bread, or crackers.
Optional: garnish spread with parsley before serving.
I look forward to seeing your
Five Ingredients Friday
recipe! Don't forget to link your blog on this post so I can see what's cooking at your house!
Oh, and
be sure to put the title of your recipe in parenthesis
! It makes it so much quicker for me to go back and search for recipes as I build my weekly menu.
Thanks so much for your participation! Please, spread the word!
Labels: Five Ingredients Friday, recipe exchange
4:30 AM
22 comments