Wednesday, September 05, 2007
Works For Me Wednesday: Brand Loyal Edition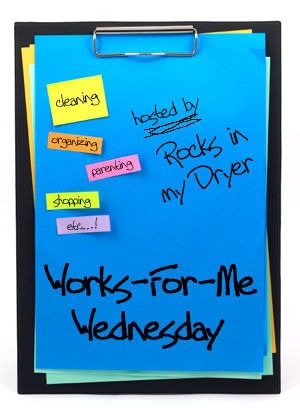 Happy Wednesday to you! It's time once again to post another WFMW tip. This week it's a "
Brand Loyal Edition
".
Before I share my favorite brand with you, I'd like to mention that I've got my September
Pay It Forward Book Exchange
going on. Stop by for details on how to
win up to 17 great books
! More are being added daily, so keep checking back! And you don't have to host your own book giveaway to enter to win these books! You can just enter to win. :)
Now, on to my WFMW brand loyalty tip!
One of our favorite products is
Aquaphor Healing Ointment
. We started using Aquaphor when Snuggle Bug was a baby and we still use it now that he's 2 1/2 years old!
We've used Aquaphor for diaper rash, chapped baby cheeks, to sooth scratches, and to heal minor scrapes. I've even used it on my chapped lips at night!
This 1.75 oz tube is about $6.00. The larger 14 oz size is about $17.00. It's worth every penny, at least we think so!
Aquaphor
works for me. To see what works for others, be sure to check out the other links at
Shannon's
, the creator of Works-For-Me Wednesday!
My past WFMW entries are found here.
Labels: Works-For-Me Wednesday
6:32 AM
16 comments