Wednesday, January 24, 2007
WFMW (free children's printables)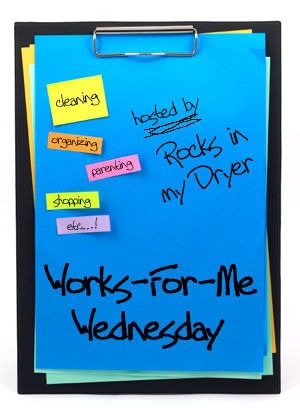 It's time to post yet another WFMW tip.


Not long ago, as I was reading my January 2007 issue of Parents magazine (yes, I'm playing catch-up and still trying to get through my January and February issues), I stumbled across a most valuable link. I felt like I had hit the jackpot!!


Parents magazine has compiled a list of free children's printables. It includes roughly 65 printables for your children: games, puzzles, stickers, bookplates, and much more!
Needless to say, I got sidetracked for quite a while looking at all the fun stuff that was being offered.

Here are a few of my favorites:

1) Mother Goose memory game cards

2) Insect memory game cards

3) Lunch box love notes

4) Mother Goose bookplates

5) Happy stickers

Note: For the Mother Goose bookplates or the happy stickers, you can use glue or tape, or you can print them on full-sheet labels, like Avery 8165 White Inkjet Address Labels, 8 1/2" by 11".


If you haven't seen this list of printables already, go check it out. I know you'll love it as much as I do!

To see what works for others, be sure check out the links over at Shannon's, the creator of Works-For-Me Wednesday.

My past WFMW entries:

calendar labels
Strawberry Spinach Salad
mesh laundry bag uses
12 lbs 'til Christmas
toddler healthy eating techniques
reindeer puppet
Grocery Game website
No Fear Shakespeare
list of age appropriate children's chores
linking within comments
baptism gift
creating blogger categories
alternate use for pot rack
cake decorating tips
unique way to stay connected
cake baking tip
comforts of home while traveling
quenching the thirst of your little one
pie crust made in bulk
hot chocolate kicked up a notch
Labels: children's activites, parenting, toddler, Works-For-Me Wednesday
6:00 AM
17 comments