Wednesday, January 31, 2007
WFMW (travel tip)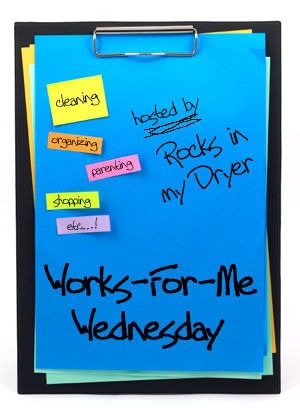 It's time to post yet another WFMW tip.
Last week I traveled for business. On the morning that I left, I logged on to the
Southwest Airlines
website, clicked on the "Check In Online" link, and printed out my Group A boarding pass before ever leaving my house. Since Southwest Airlines doesn't have assigned seating, it's good to have a Group A boarding pass instead of a B or a C because then you get to board sooner and pick your seat.
On the way back home, I thought about doing the same thing, but I figured that since I didn't have access to a printer, it wouldn't do me any good. By the time I got to the airport (even 3 hours ahead of my scheduled flight) and checked in at the Southwest Airlines kiosk, I was given a Group B boarding pass.
It was a fellow passenger, waiting in line with me to board the plane that clued me in on this traveling tip.
Here it is:
If you have internet access, but not a printer, you can still log on to the Southwest Airlines website, check in online, and reserve your boarding pass. When you get to the airport, go up to the kiosk at the counter, enter your Southwest Airlines Rapids Rewards number, and choose the option to
reprint boarding pass
. The kiosk will print out your Group A boarding pass and you'll be on your merry way...assuming that you only have carry on bags, no check in luggage.
I hope you found this travel tip helpful.
To see what works for others, be sure check out the links over at
Shannon's
, the creator of Works-For-Me Wednesday.
One last thing, please join me this Friday, 2 Feb, for my Super Bowl Sunday edition of my Favorite Ingredients Friday recipe exchange!
Last week
I got some fantastic Super Bowl recipes and I have every intention of trying some of them out in time for a Super Bowl party that we're attending this Sunday! I'm hoping to see more fabulous recipes this Friday!
My past WFMW entries:
free children's printables
calendar labels
Strawberry Spinach Salad
mesh laundry bag uses
12 lbs 'til Christmas
toddler healthy eating techniques
reindeer puppet
Grocery Game website
No Fear Shakespeare
list of age appropriate children's chores
linking within comments
baptism gift
creating blogger categories
alternate use for pot rack
cake decorating tips
unique way to stay connected
cake baking tip
comforts of home while traveling
quenching the thirst of your little one
pie crust made in bulk
hot chocolate kicked up a notch
Labels: business travel, Works-For-Me Wednesday
6:30 AM
9 comments