Wednesday, February 21, 2007
Uses for your child's wagon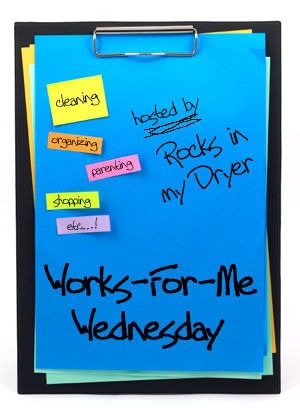 How many of you bought a wagon of some kind for your kids? What do you use it for, besides taking the kids out for a walk?
Here are some of the things we use ours for:
1) We're walking distance from a grocery store. Snuggle Bug
loves
it when I pull him in the wagon to the store. Once we get there, I just take the wagon right in and use it as my grocery cart! Snuggle Bug is content to ride through the store like that, without grabbing at things, and I get my grocery shopping done. It's amazing how many customers and check-out clerks comment on how cute it is that Snuggle Bug is in his wagon in the store. No one seems to mind. Once we're done shopping, there's no lugging of grocery bags involved. It's all in the wagon I just pull Snuggle Bug and our food home to our front door!
2) I use Snuggle Bug's wagon like a wheelbarrow, wheeling grass clippings, weeds, etc. out to the garbage behind our house. I keep meaning to buy a real wheelbarrow but so far the wagon has worked just fine.
3) I use Snuggle Bug's wagon for other gardening work, like transporting big potted plants from the car to the part of our yard where we'll be planting them.
4) Most recently, we had fun using Snuggle Bug's wagon as a cookie transport vehicle on Valentine's Day! I printed out some cute signs that said, "Happy Valentine's Day" and "Cookie Delivery Express", taped them to his wagon, added some streamers, and then put Snuggle Bug in with our packaged cookies. The neighbors that we delivered cookies to
loved
it!
These alternate uses of Snuggle Bug's wagon work for me.
Is there anything else you use your wagon for?
To see what works for others, be sure to check out all the links at
Shannon's
, the creator of Works-For-Me Wednesday!
My past WFMW entries:
10 Reasons Why Parents Should Not Spank
travel tip
free children's printables
calendar labels
Strawberry Spinach Salad
mesh laundry bag uses
12 lbs 'til Christmas
toddler healthy eating techniques
reindeer puppet
Grocery Game website
No Fear Shakespeare
list of age appropriate children's chores
linking within comments
baptism gift
creating blogger categories
alternate use for pot rack
cake decorating tips
unique way to stay connected
cake baking tip
comforts of home while traveling
quenching the thirst of your little one
pie crust made in bulk
hot chocolate kicked up a notch
Labels: Snuggle Bug, toddler, Works-For-Me Wednesday
6:00 AM
17 comments