Wednesday, March 14, 2007
WFMW (foolproof creamy cottage cheese)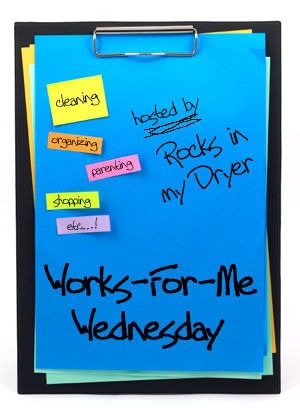 It's time to post yet another WFMW tip.
I like cottage cheese but try as I might I could never find a brand that was creamy enough for my liking. I tried so many different kinds and just got more and more frustrated!
Finally, I decided to take matters into my own hands. I took a container of cottage cheese, and added a splash of 2% milk, giving it a good stir. Suddenly, I had extra creamy cottage cheese! Alleluia!
Now that I've got my cottage cheese creamy enough, I like to experiment with variations. I could buy the Breakstone's Cottage Doubles at the store, but I like to mix in my own fresh fruit instead (strawberries,l peaches, blackberries).
I've also been known to mix together the following ingredients: 3 tablespoons of applesauce to 1/2 to 1 cup of low-fat cottage cheese and a sprinkle of cinnamon.
Extra creamy cottage cheese work for me! To see what works for others, be sure to check out the other links at Shannon's, the creator of Works-For-Me Wednesday!

My past WFMW entries:

stainless steel ball whisk
Uses for your child's wagon
10 Reasons Why Parents Should Not Spank
Love Sweet Love
travel tip
free children's printables
calendar labels
Strawberry Spinach Salad
mesh laundry bag uses
12 lbs 'til Christmas
toddler healthy eating techniques
reindeer puppet
Grocery Game website
No Fear Shakespeare
list of age appropriate children's chores
linking within comments
baptism gift
creating blogger categories
alternate use for pot rack
cake decorating tips
unique way to stay connected
cake baking tip
comforts of home while traveling
quenching the thirst of your little one
pie crust made in bulk
hot chocolate kicked up a notch

Labels: bloggity goodness, Works-For-Me Wednesday
6:35 AM
11 comments