Wednesday, March 21, 2007
WFMW (send credit score soaring)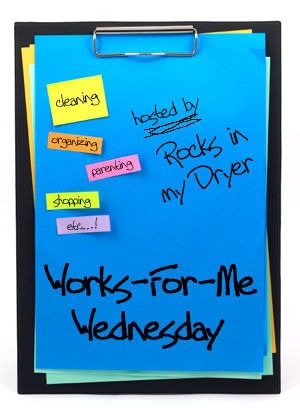 It's time to post yet another WFMW tip.
Not long ago, I read an article in
Air Force Times
entitled "Make Good Credit Even Better~ 10 strategies to send your scores soaring."
I don't know about you, but my credit score has room for improvement, so I cut the article out to post up at home as a reminder. I scanned this article into an Adobe file.
If you'd like a copy of the complete article, leave me a comment including your email address and I'll send it to you!

For now, I'll share three of the strategies mentioned in the article.
1)
Pay your debts early, not just on time.
If you pay your credit cards, installment loans, and mortgage loans as much as three weeks early for a few months' time, your scores will rise.
2)
Pay more than the minimum amounts.
If you can, regularly pay at least $25 a month over the minimum required payment amount.
3)
Use every credit card you own once every five months, even if it's only for gas, groceries, or clothing.
This moves the "date of last activity" up in time, improving your scores. It also will prevent credit card companies from closing your accounts for lack of use. The message "closed by credit grantor" is not good for your credit.
Working to make my credit scores even higher works for me! To see what works for others, be sure to check out the other links at
Shannon's
, the creator of Works-For-Me Wednesday!
My past WFMW entries:
foolproof extra creamy cottage cheese
stainless steel ball whisk
Uses for your child's wagon
10 Reasons Why Parents Should Not Spank
Love Sweet Love
travel tip
free children's printables
calendar labels
Strawberry Spinach Salad
mesh laundry bag uses
12 lbs 'til Christmas
toddler healthy eating techniques
reindeer puppet
Grocery Game website
No Fear Shakespeare
list of age appropriate children's chores
linking within comments
baptism gift
creating blogger categories
alternate use for pot rack
cake decorating tips
unique way to stay connected
cake baking tip
comforts of home while traveling
quenching the thirst of your little one
pie crust made in bulk
hot chocolate kicked up a notch
Labels: Works-For-Me Wednesday
5:57 AM
22 comments