Wednesday, March 28, 2007
WFMW (stop urban legend emails)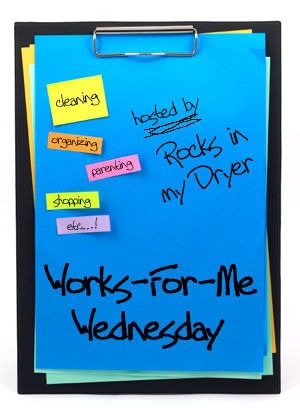 It's time to post yet another WFMW tip.
How many times do you get those annoying, urban legend type emails forwarded to you by family, friends, and acquaintances? You know, like the one about the
"syringe in the McDonald's Ball Pit"
.
Now you have a defense! Check out
Snoops
, the website that helps you disprove (or prove) the validity of these urban legend emails.
Check out their list of the
25 Hotest Urban Legands
. You can also search by categories like
Fraud & Scams
or
Old Wives' Tales
.
Since discovering Snopes, I now take great pleasure in responding to these forwarded message with a message of my own that includes a direct link to the Snopes article that disproves (or proves) the content of the forwarded message. What's amazing is that it usually only takes one such response from me to quell the urge of other's to send me these types of emails.
Using
Snoops
to stop urban legend emails works for me! To see what works for others, be sure to check out the other links at
Shannon's
, the creator of Works-For-Me Wednesday!
One last thing,
do any of you know how to get permanent marker off of wooden floors?
We had one of those days yesterday!
**Edited to add**
Guess what? The Mr. Clean Magic Eraser suggestion that many of you gave me worked! We bought some today and used it on the permanent marker scribbles on our wooden floor. It came off and it doeesn't seem to have hurt the finish, although, that spot is quite a bit cleaner looking than the rest of the floor now. :)
Thanks so much for the advice!

My past WFMW entries:

send credit scores soaring
foolproof extra creamy cottage cheese
stainless steel ball whisk
Uses for your child's wagon
10 Reasons Why Parents Should Not Spank
Love Sweet Love
travel tip
free children's printables
calendar labels
Strawberry Spinach Salad
mesh laundry bag uses
12 lbs 'til Christmas
toddler healthy eating techniques
reindeer puppet
Grocery Game website
No Fear Shakespeare
list of age appropriate children's chores
linking within comments
baptism gift
creating blogger categories
alternate use for pot rack
cake decorating tips
unique way to stay connected
cake baking tip
comforts of home while traveling
quenching the thirst of your little one
pie crust made in bulk
hot chocolate kicked up a notch
Labels: Works-For-Me Wednesday
6:00 AM
23 comments