Wednesday, May 30, 2007
WFMW (free steak seasonings/marinades)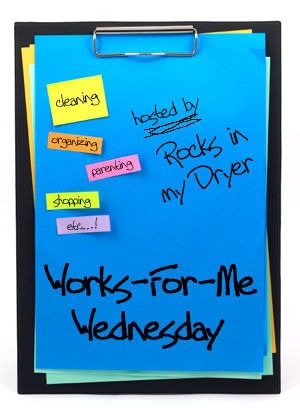 It's time to post yet another WFMW tip. Before I do so, please check out the details on my upcoming
Favorite Ingredients Friday- Freezer Edition
. I need some tried and true freezer recipes so I hope you'll join me this Friday!
Now, not long ago, I went shopping at the local
Safeway
that's just a few blocks from my house. I was in search of a good steak and I stopped at the meat department and asked for assistance picking something out. The butcher working that day helped me pick out a steak and then offered me some
free steak seasonings
(wrapped the spices in a plastic bag) with instructions on how to rub them into my steaks before grilling. He told me that
I could get
free seasonings and marinades
from the meat department anytime I requested it.
I'm not sure if all meat departments offer this, but I at least know that Safeway does.
Free steak seasonings and marinades work for me, maybe they'll work for you. To see what works for others, be sure to check out the other links at
Shannon's
, the creator of Works-For-Me Wednesday!
My past WFMW entries:
bargain shopping tips
My-Calorie-Counter
free customized ring tones
party favor basket
10 ways to make brushing fun!
Crayola Twistables Slick Stix
kids car organizer
stop urban legend emails
send credit scores soaring
foolproof extra creamy cottage cheese
stainless steel ball whisk
Uses for your child's wagon
10 Reasons Why Parents Should Not Spank
Love Sweet Love
travel tip
free children's printables
calendar labels
Strawberry Spinach Salad
mesh laundry bag uses
12 lbs 'til Christmas
toddler healthy eating techniques
reindeer puppet
Grocery Game website
No Fear Shakespeare
list of age appropriate children's chores
linking within comments
baptism gift
creating blogger categories
alternate use for pot rack
cake decorating tips
unique way to stay connected
cake baking tip
comforts of home while traveling
quenching the thirst of your little one
pie crust made in bulk
hot chocolate kicked up a notch
Labels: Works-For-Me Wednesday
6:00 AM
6 comments